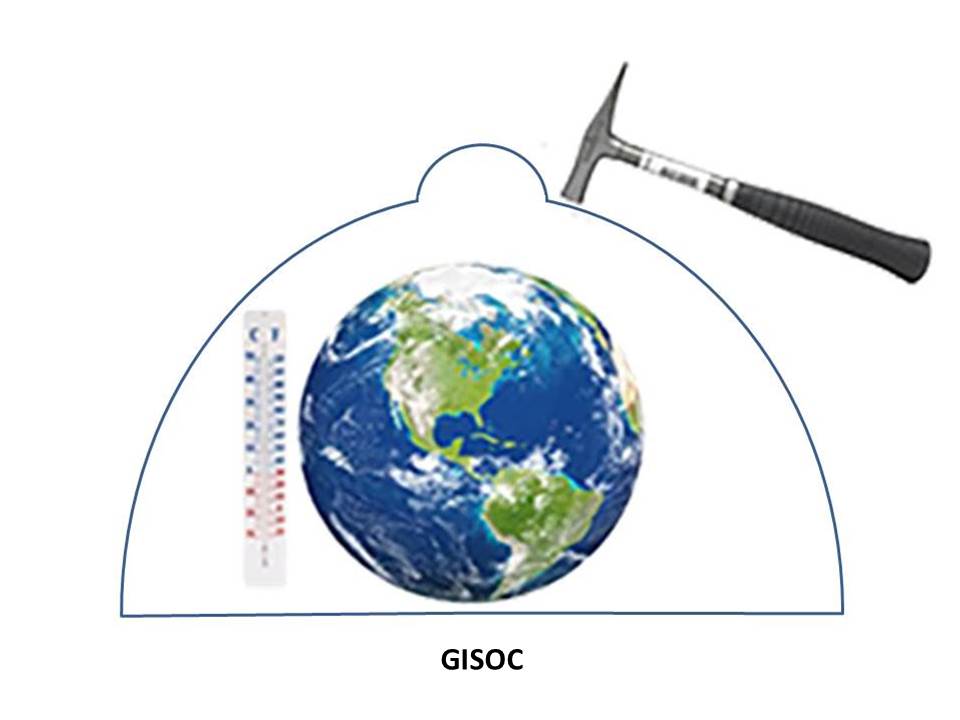 Global Initiative to Save Our Climate
---
This site is dedicated to the actions to defend the Climate
There's still a lot to do, particularly when leaders of great nations (and great polluters) claim that nothing is proven... (although one has denied saying that exactly!)
---
---
What is GISOC?


GISOC Is an international collaboration where scientists and engineers contribute by sharing their knowledge to address the Climate change issue. Their contributions include their participation in the Intergovernmental Panel on Climate Change (IPCC).

IPCC is composed of eminent people whose knowledge is not to be challenged, but whose conclusions and reports may be.

One of the reasons for such a situation is that there are common understandings among the IPCC which instead of being only factual tend to become dogmatic.

This is not unexpected as the work endorsed by IPCC is huge and guidelines are needed to speed it up.

It is the role of groups like GISOC to evaluate the scenarios created by the IPCC members and to propose some amendments so that the goal of IPCC on climate can be pursued using all the available technologies and strategies.


---
---
---
---
Among the supporters of GISOC, we count SLC (Sauvons le Climat in France) with whom a poster was presented in Beijing at the IAMC-9 conference in December 2016.

We could also continue to work on the: which was published by Inderscience in the "International Journal of Global Energy Issues (IJGEI), Vol. 40, Nos. 1/2, 2017"


We have been participating in the Vienna Energy Forum organized by the United Nations in Vienna on May, 11th-12th 2017.

We also attended the coonference on Monday October 16th 2017 in Vienna from Laurent Fabius on the "Pact Mondial pour l'Environnment" (Environmental world pact) at the "Diplomatische Akademie"
Pacte Mondial pour l'Environnment (In French)

GISOC participated in the 10th IAMC meeting in 2017 in Recife/Brazil where our poster (co authored with SLC) was presented.

GISOC participated in the 11th IAMC meeting in 2018 in Sevilla/Spain where our poster (co authored with SLC) was presented.




Copyright IAMC




GISOC will focus on making useful technical recommendations to help advance IPCC's work and more widely, to promote low carbon emitting energies.


For Gisoc, the team of contributors.



---
LATEST NEWS: GISOC WAS AT COP24 IN KATOWICE (POLAND)
---
Last work required from our group to help IPCC!!! Mitigation

Our answer in English: Scenario 1.5C ! ...and in French: Scénario 1.5C !
---
---
---
---